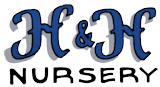 Wholesale & Affordable Retail Plants
Locally grown plants sold at reasonable prices.
We have been in business at this location since 2000. Our customers have voted us #1 in the area for plants grown to last. Easy access and parking available for large vehicles. Leashed Pets are welcome. Limited trees and palms. Sorry, we do not deliver or install plants, but we do have several outsourced help available for customer needs. Please contact us by email or in person, just ask for Scott, Taylor or Chelsea.